Day 4 Old Bridge on the Aigue-Brun
And it goes on, here I am in my fourth triad ... to realize this landscape of an old bridge.
This watercolor, made in less than an hour, represents an old bridge "A Coquille" on Aigue-Brun in Bonnieux in the Lubéron in the South of France.
Here I used 3 colors according to the Intensity triad, which is very close to the primaries.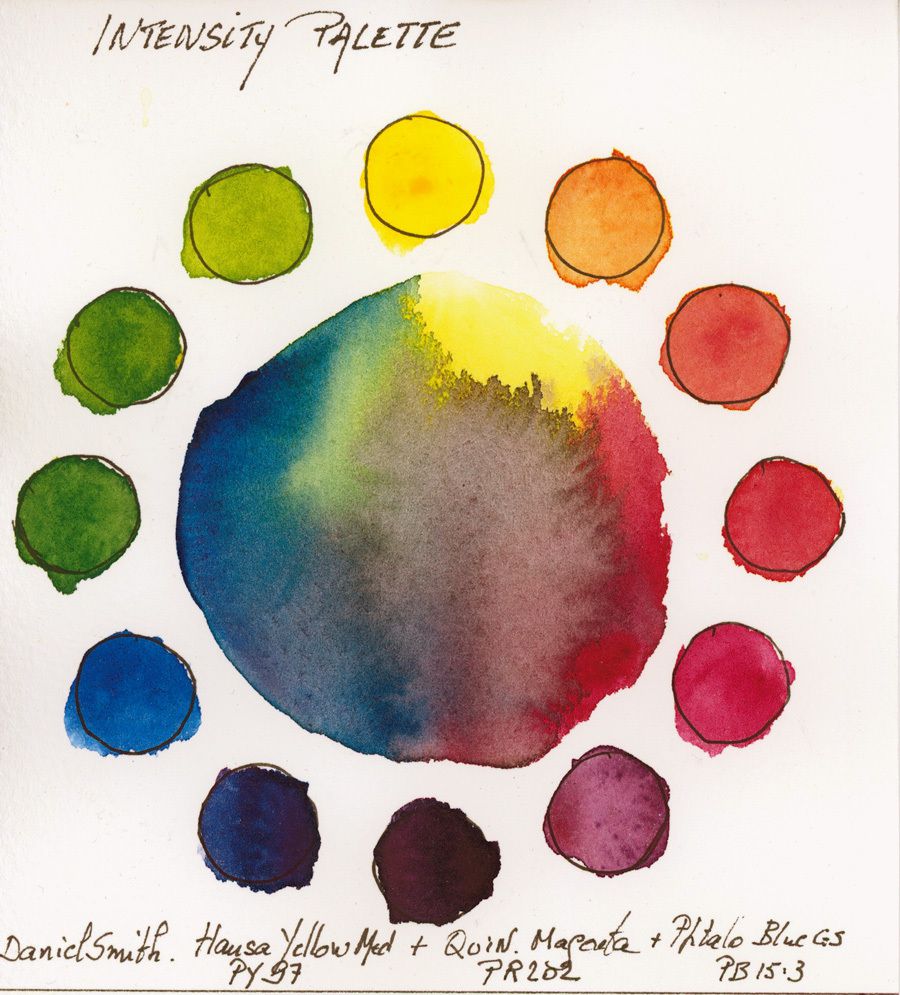 This triad is composed of:
Hansa Yellow Medium PY97
Quinacridone Magenta PR202
Phtalo Blue green shade PB15: 3.
I used my favorite technique, ie, making a first sketch of dark and intermediate tones, using monochrome painting with a mix of blue and red. I do use one color charged brush together with a clean water loaded brush to disperse the paint. I am showing you a photo of this stadium.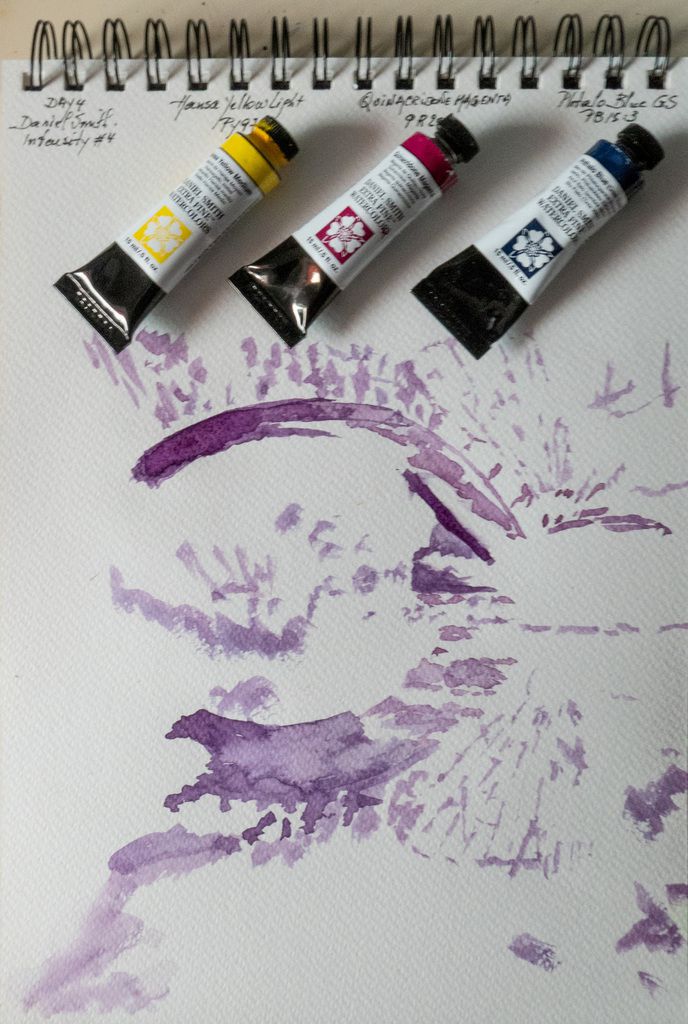 And here is the finished painting ...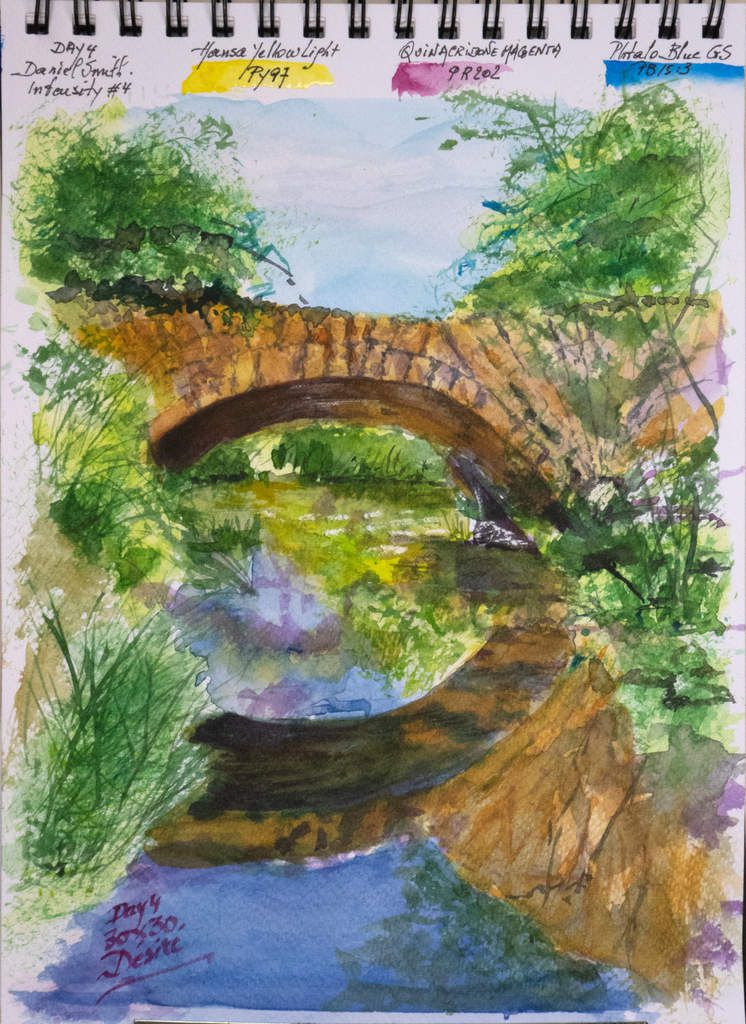 In terms of mixtures, we almost get close to the primary colors.
It's just the Hansa Yellow which is slightly warm which results in greens, although very natural and beautiful, but slightly tarnished.
It's the same with the choice of Phthalo blue shades green, which in combination with the Magenta, produces beautiful purples with a red subtone, but one can not create a very dark bluish purple.
You also get very dark neutrals, but always with a small shade of green or red or blue according to the mixed quantities.
That said, the mixed blacks are transparent and vibrant are my happiness.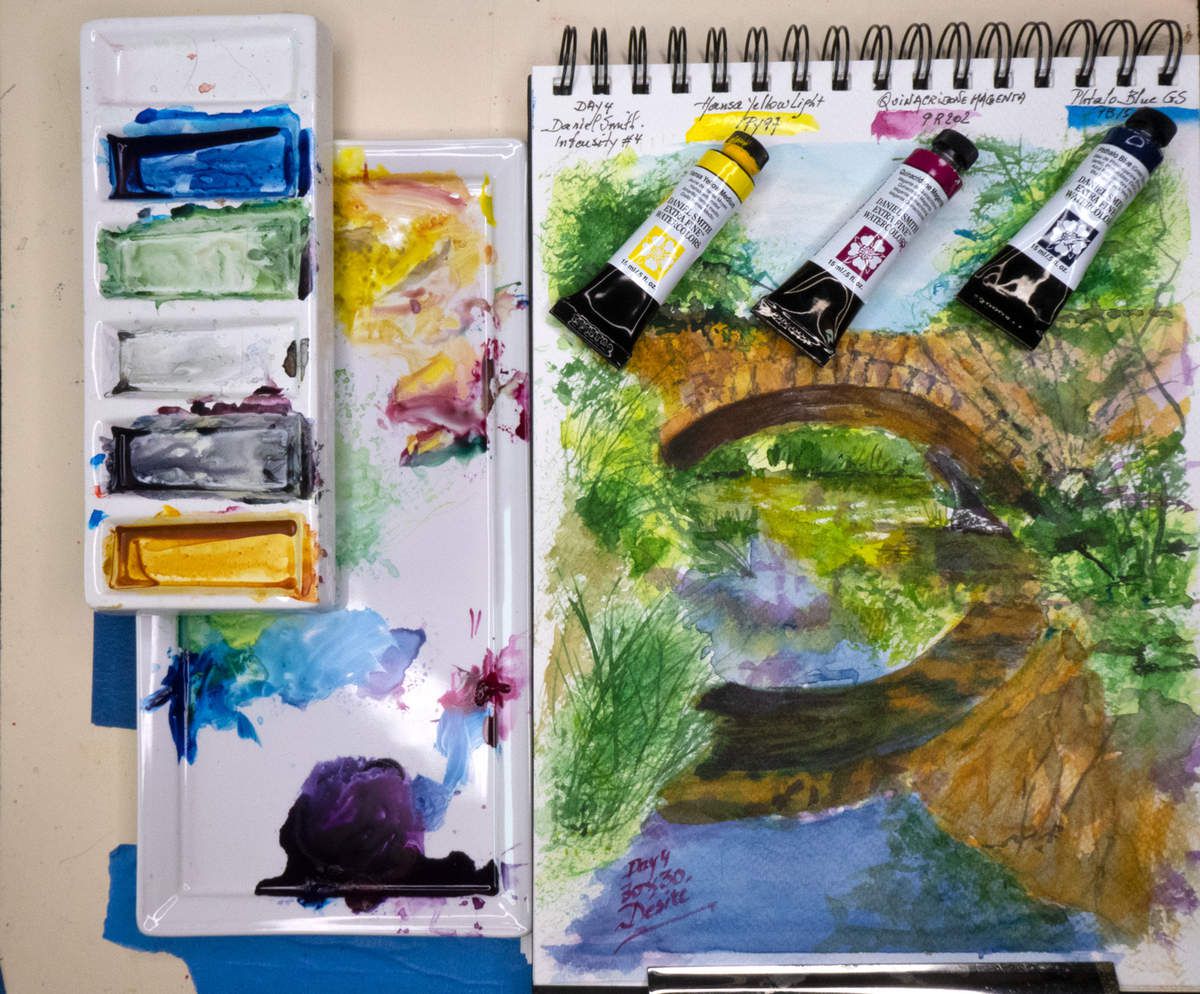 I hope you enjoy this spring atmosphere of Provence.
I see you next time, tomorrow or in 2, 3 days.
After completing this challenge and published the mono pigmented colors swatches (Orange, Purples and Greens will come next in color studies), I will devote a video and article to this underpainting technique.