Farewell 2022 what 2023 has in store for use for us
First of all I would like to wish you a beautiful and rich year 2023, full of artistic creativity and a boom in watercolour…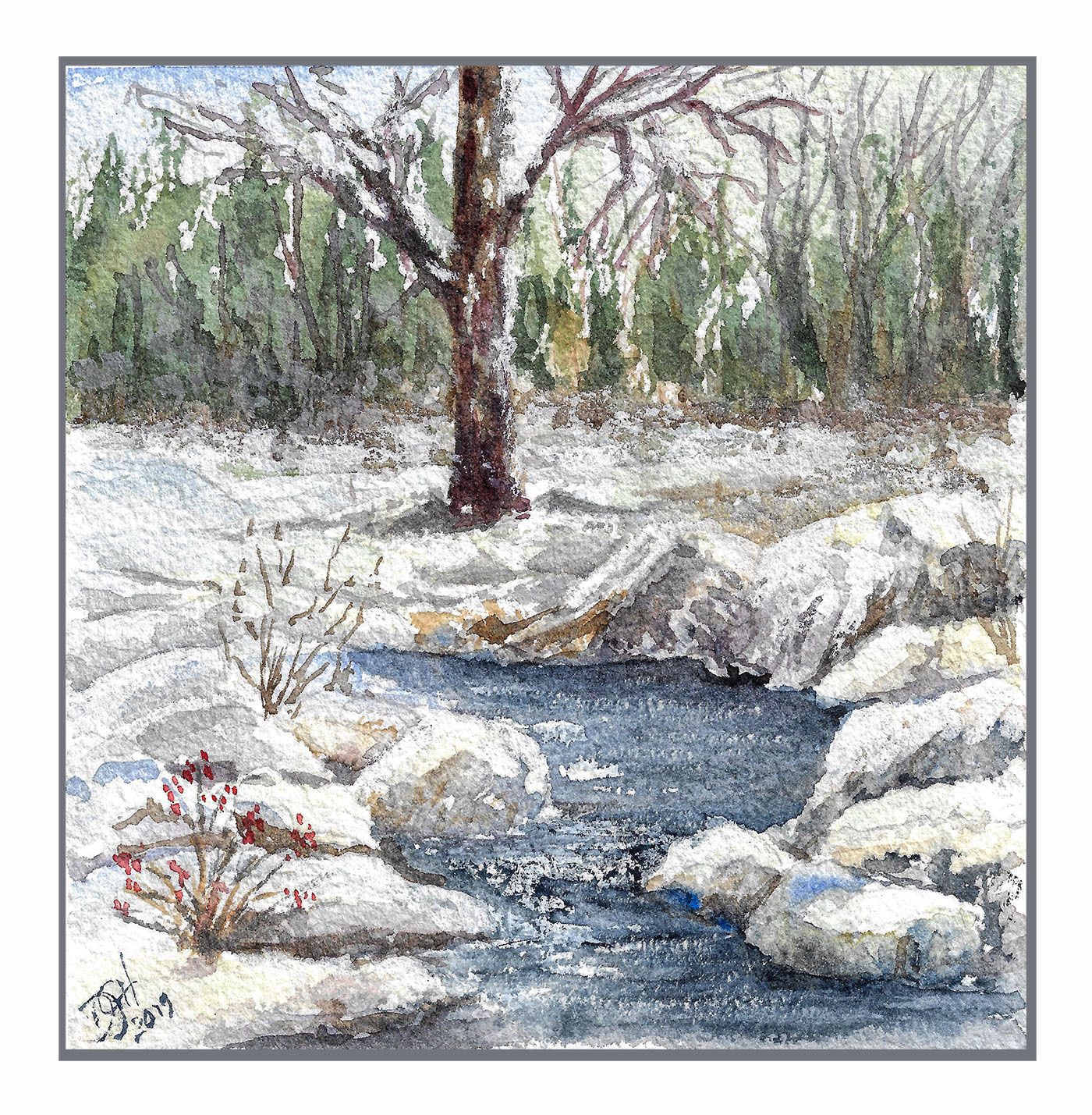 The last two years have been very hard for many watercolorists among us. First the Covid-19 crisis, then the war, which deprived us of a lot of fairs, biennials and internships, which interrupted meetings between artists. Contact with others, artists or others, brings us a lot of benevolence Critics, open-mindedness and communication.
Some artists immersed themselves in creating, but many others went into "quarantine". This was my case, the isolation, the disease put me in a lethargic state. Despite the encouragement of my followers and followers on Facebook, I could not concentrate. My mother's death added yet another dose to this "unhappiness".
Yet there was plenty of material that needed to be tested and commented on. New horizons to discover and make known to my subscribers.
It's a difficult time but despite these inconveniences the manufacturers have not been idle!!!
Lots of new things have come on the market...
• The Rosa watercolour paint came to counter the progress of the St. Petersburg Russian paintings.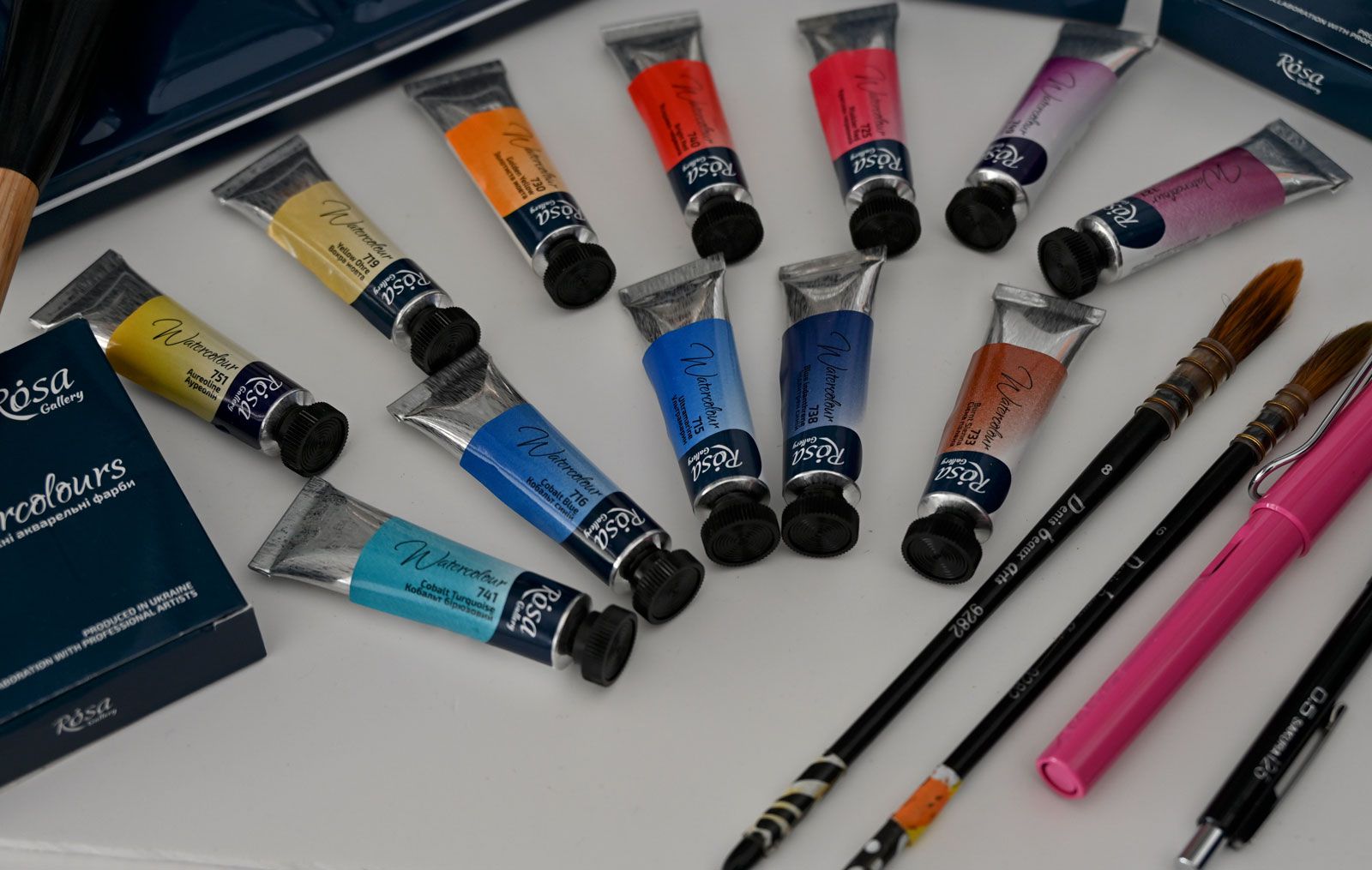 • Arrival of new Polish brands; Roman Szmal with his game Aquarius and Intense by Renesans.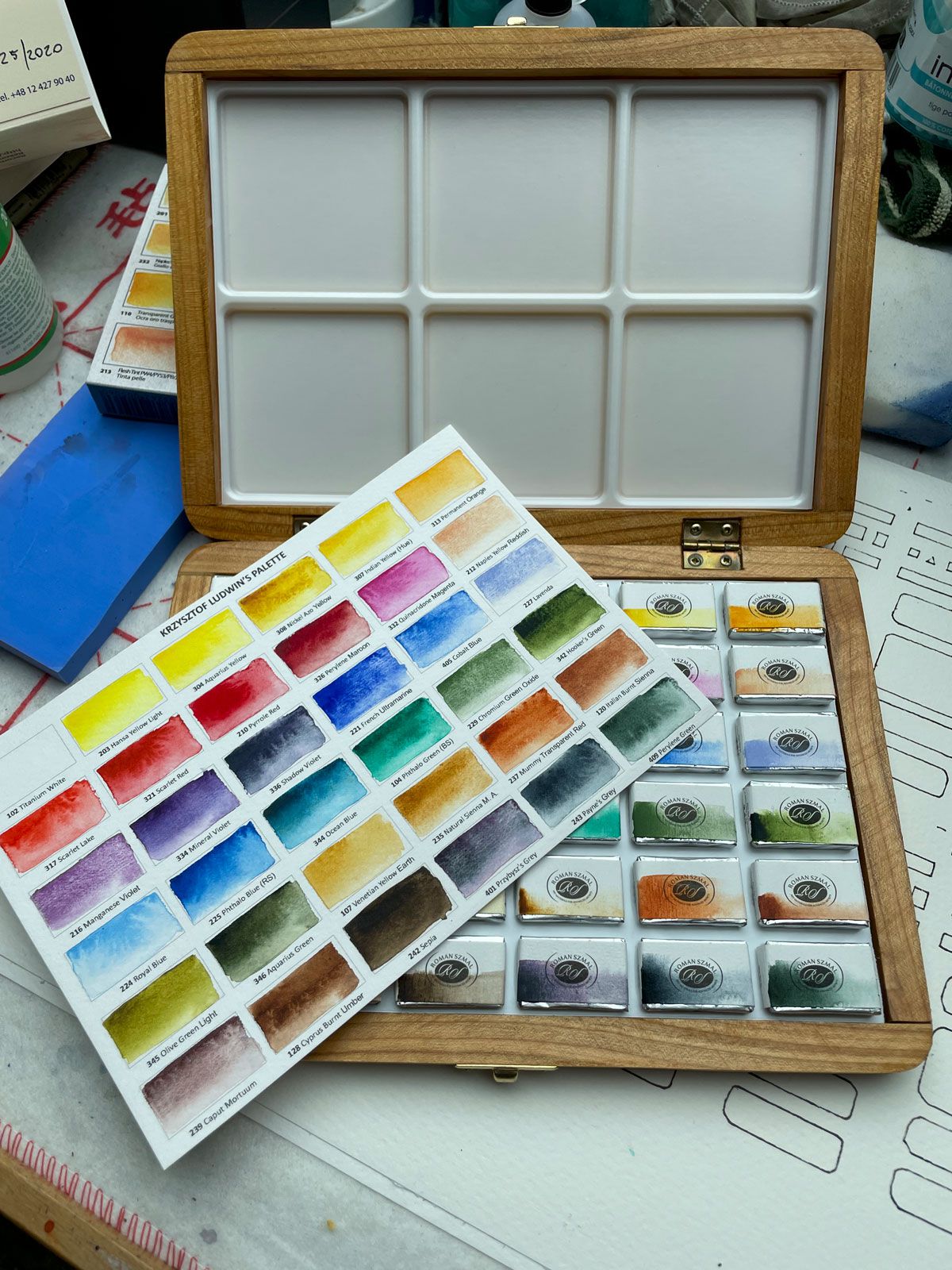 • The new trend of granulated watercolor colors with Schmincke's offensive then copied by St Petersburg (White Nights Russia)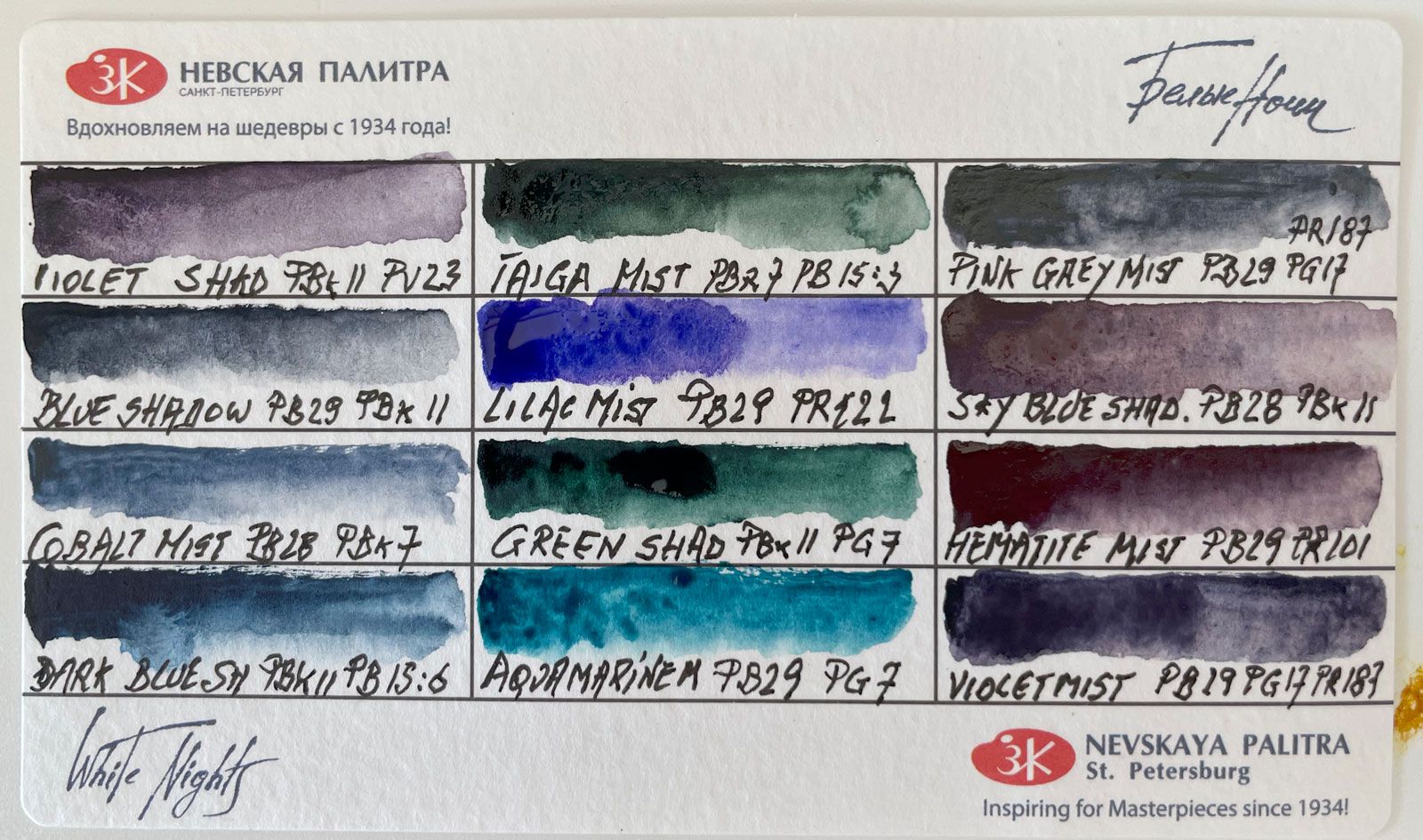 • St Petersburg (White Nights Russia) is starting to broaden their range with new shades (To counter the West ???)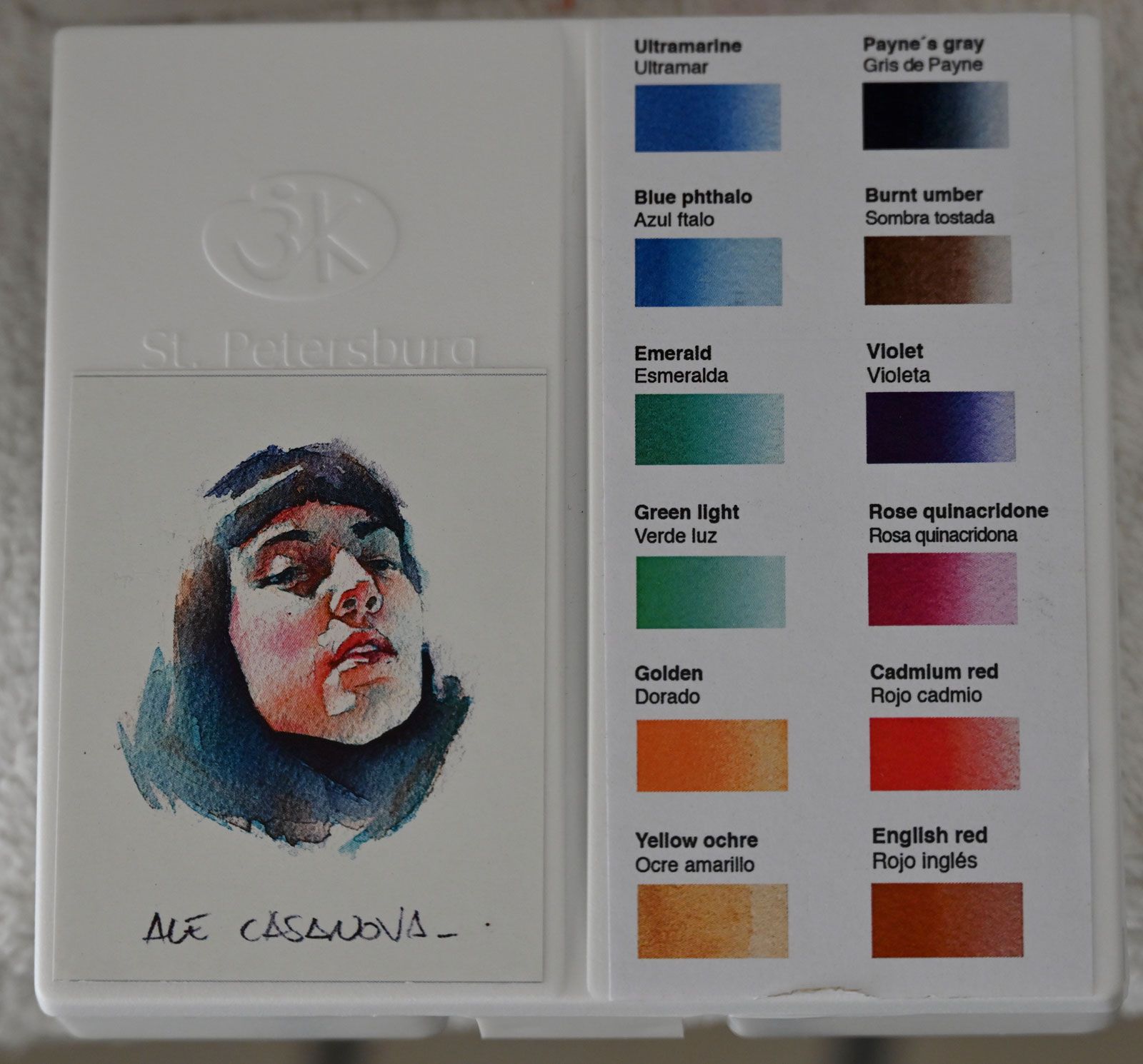 • I also note a new interest in liquid watercolour paints with new games from Schmincke (Aqua Drop) and Vallejo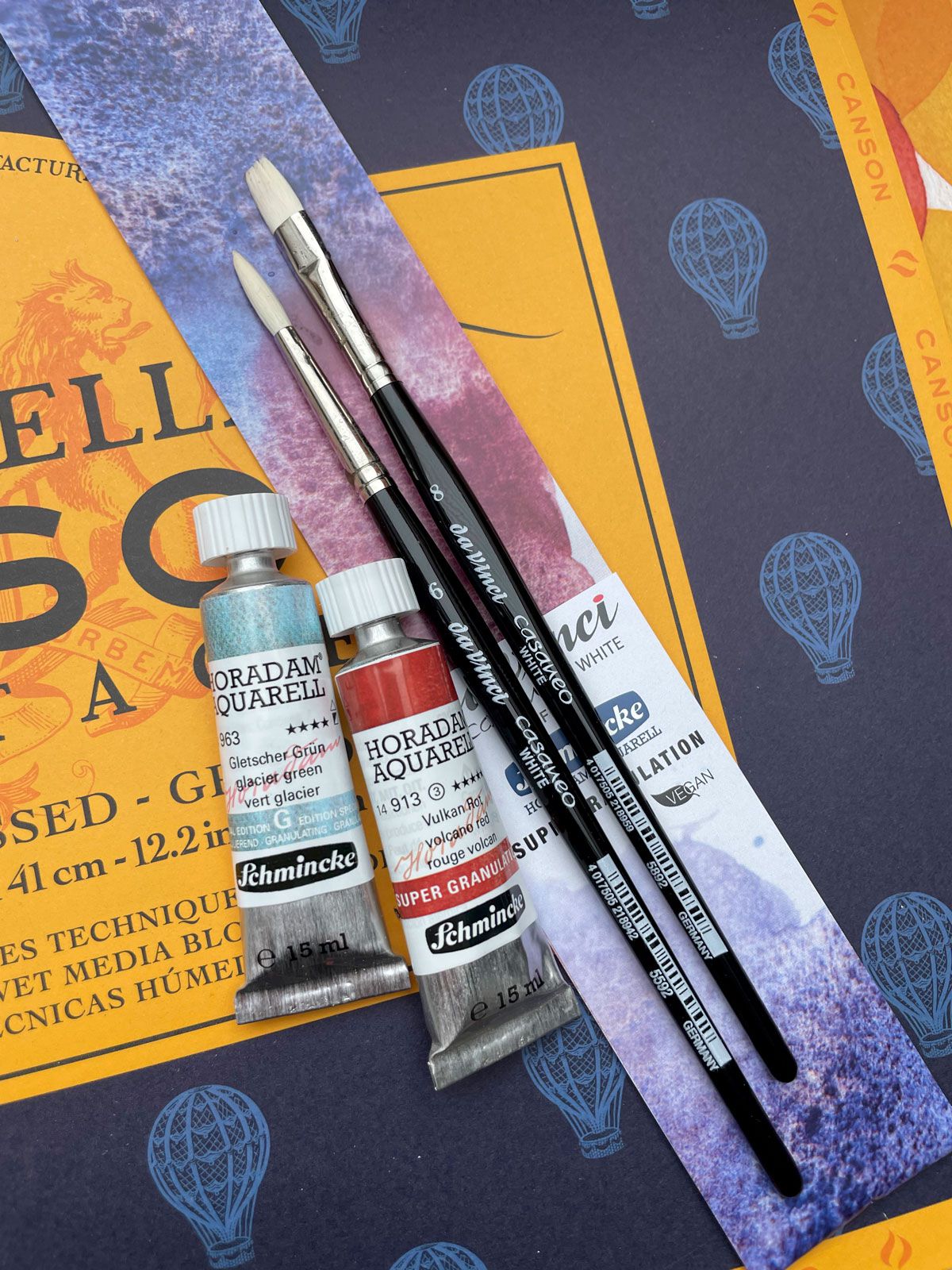 • New papers come to join an already very extensive choice… Mixed paper (cotton/fibre) at Winsor & Newton, the arrival of new products at Hahnemuhle and a Chinese brand Baohong and tinted or even black papers which want to carve out their market.
• Watercolor is also moving towards graphite with tints at Schmincke (graphite from peach, grape and cherry seeds), Nitram well known for its revolutionary charcoal sticks and Portuguese Artgraph.
• Recently Daniel Smith (the widest range in watercolor paints) is back with 5 new colors bringing its ultra-fine range to 266 different colours. Is too much the enemy of good?
This will give rise to extensive tests in the months to come, but I would like to remind you of my observations and reflections on the trends in our world of watercolourists.
Is the tendency to eliminate harmful or less dangerous pigments a good or a bad thing? Winsor & Newton have offered a cadmium free range… Will the manufacturers also tackle Cobalt, Chrome etc? One thing is certain, it is that the "ersatz" do not have the same behavior as the paints with the original pigments.
Is there a risk of losing these paintings so used by the great masters? It's up to us to see if we prefer the risk-free (but the manufacturers do not reveal the pigment compositions of their new creations made to replace metal paints...
The other trend is the release of so-called granulating paints. They make it possible to obtain textures and variations in the washes. But are they really useful? Can they be replaced by mixtures or additives such as spray granulation? I will do the tests and you could see the result and decide whether to adopt these new colours.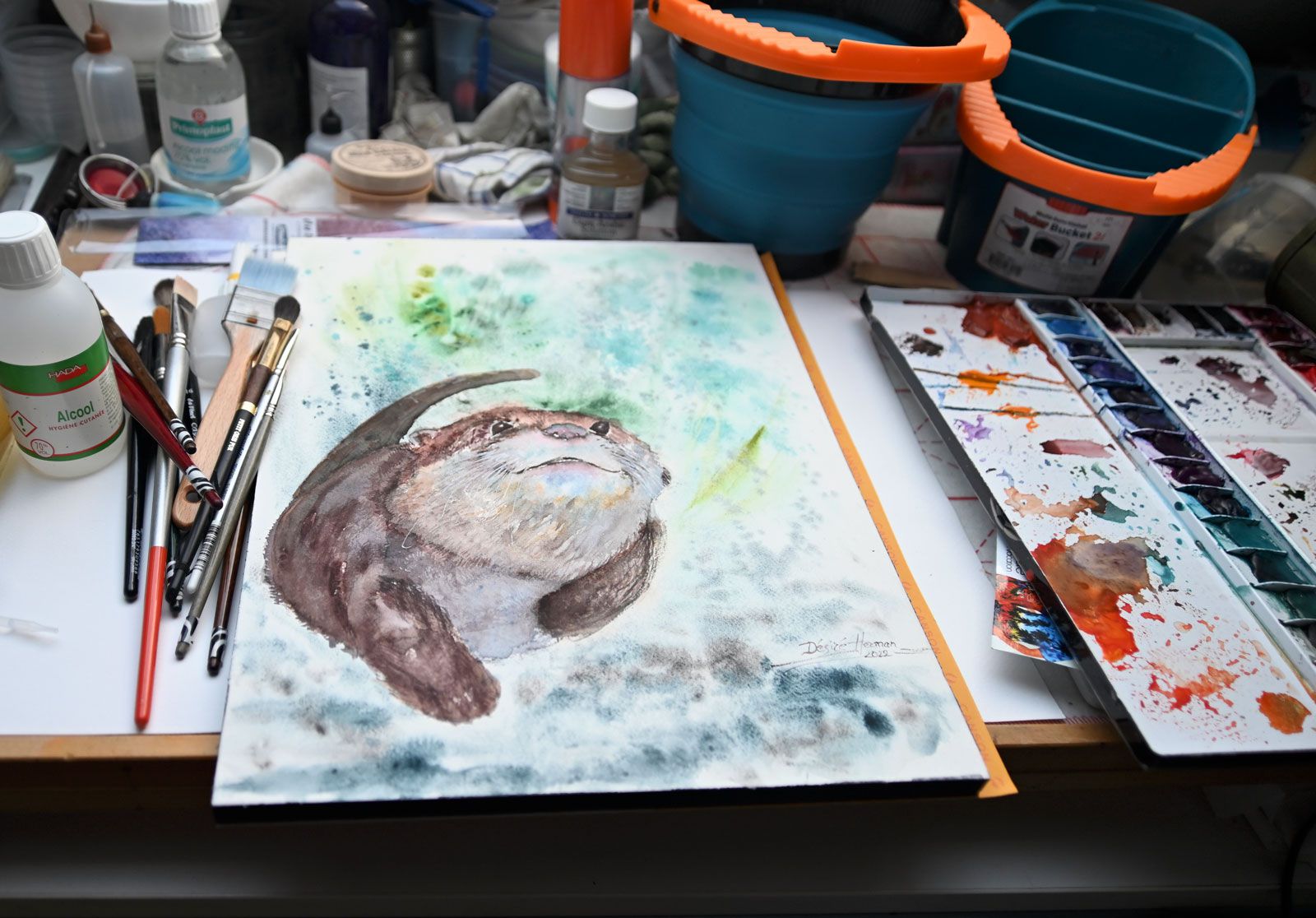 We also see the arrival of paints that change according to the angle of view and the light... I have doubts that they will be on the palettes of watercolour artists and that they will remain dedicated to the creation of cards and scrapbooks... in fact I will not study them, but if you insist I could consider an article.
With this huge range of products (Yes my mother only worked with about twenty different colours in the 70s/80s), I think watercolour enthusiasts should ask themselves the question, what to buy and where. The fall of the euro against the dollar makes non-European products more expensive … in addition to the products that come to us from Asia or North America have a higher carbon rate. Therefore, except for my tests, I will only order European products, which we all know are the basis of modern watercoulor painting. Let's fight together for our heritage and businesses! (Sorry my Asian and American friends, but you too buy products made near you).
Another trend is the use of "airbrush" and therefore, apart from existing inks and acrylics, Schmincke and Vellejo have developed a special watercolour range intended for this tool. In my academic years (Andy Warhol era) I used airbrush for photo editing, but since then nothing. Therefore I will undertake tests and research to make you discover this technique.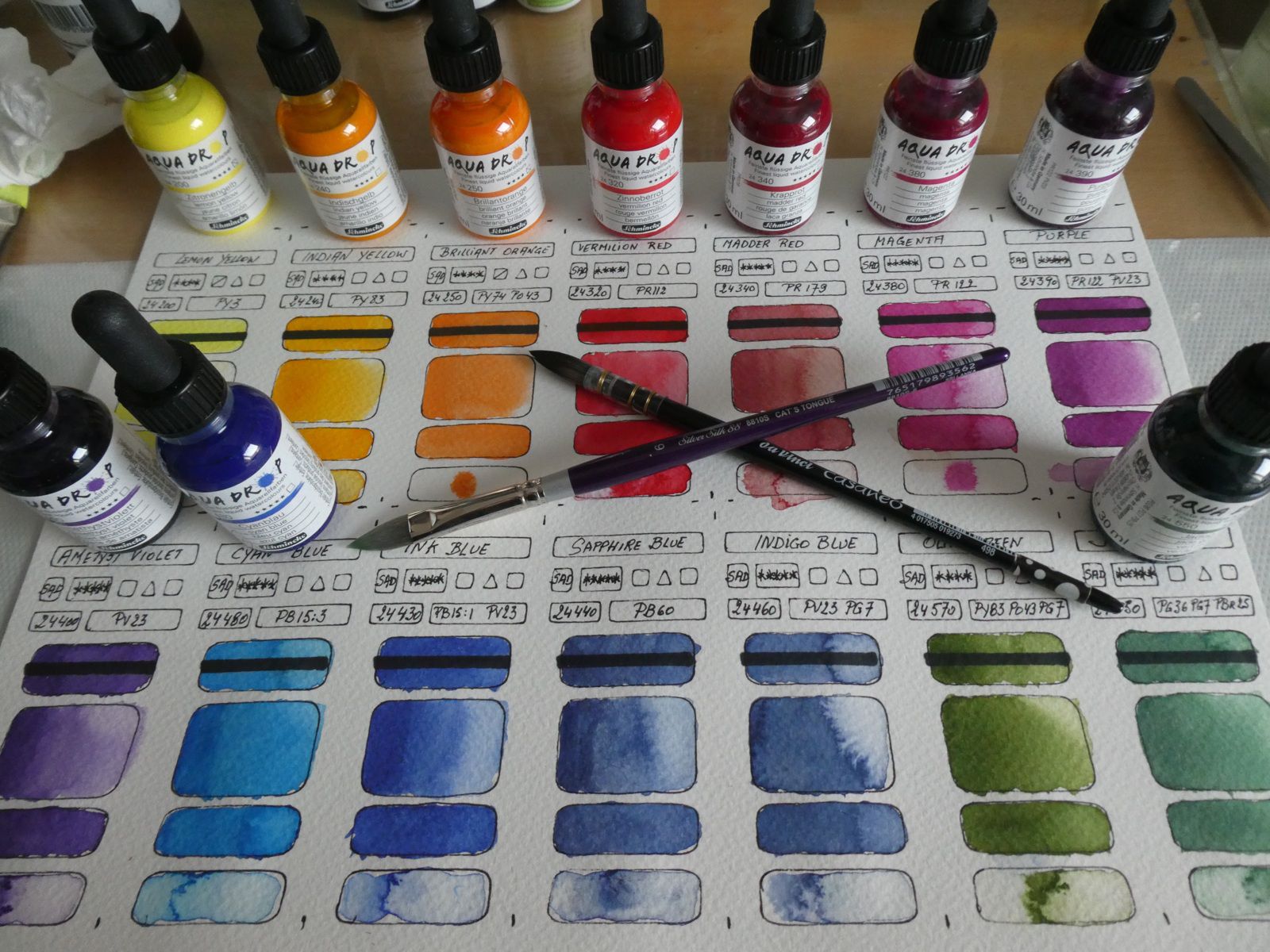 As you can see, I have a lot of work on the board and this will start on Monday January 3, 2023.
Happy New Year's Eve and Happy New Year and to your brushes,
Désiré