Day 11 of the challenge with High Key Triad
Today, I change my registry ...
The choice of the triad of High Key, that is to say composed of colors that have a low value ...
Because of this, it is very difficult to obtain dark tones, even impossible because in the black and white comparison, you can see that we do not reach more than 50 or 60% black.
Today's subject is flowers because I wanted to show the wide range of mixes that can be achieved with this triad.
This triad "High Key" is composed of :
Auréoline: PY40 (Attention this color becomes a little brown if exposed to the sun ... The sunflowers of Van Gogh were painted with and it has aged badly!)
Madder Permanent Rose : PR209 - PV19
Cobalt Blue: PB28
All colors are from Daniel Smith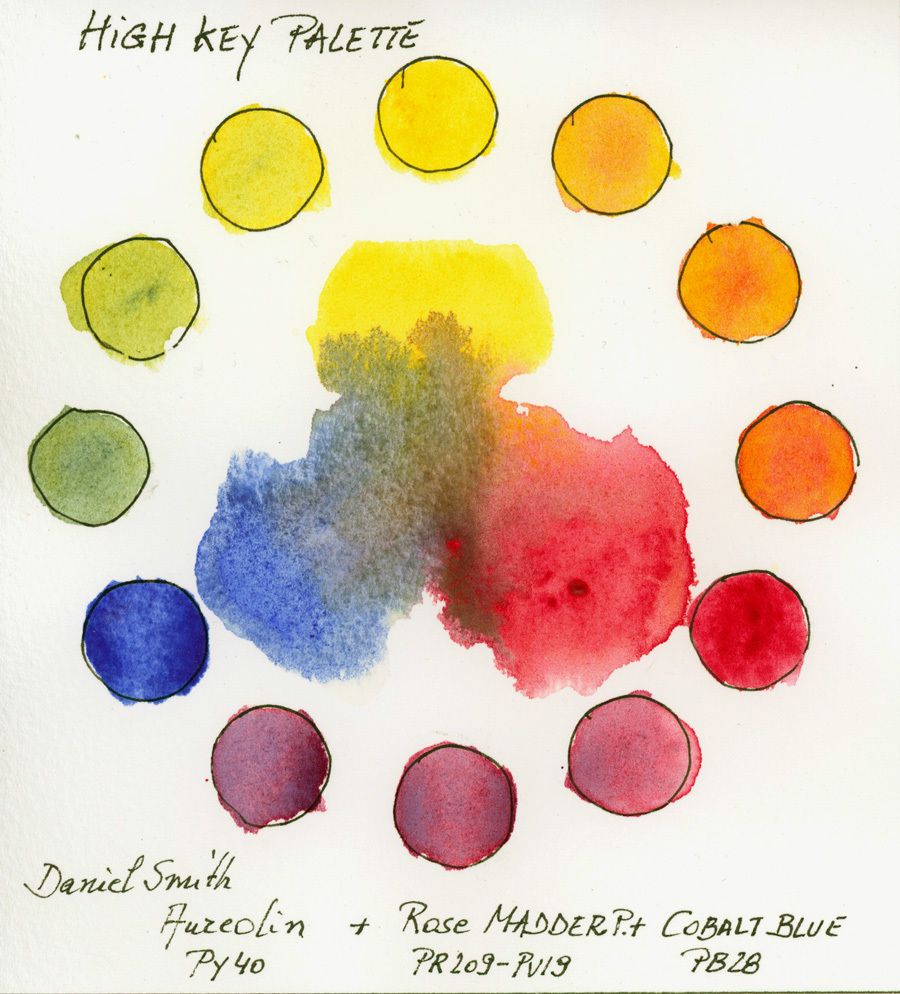 Here is the color chart obtained with the 3 colors and also a comparison (in black & white) of the obtained values.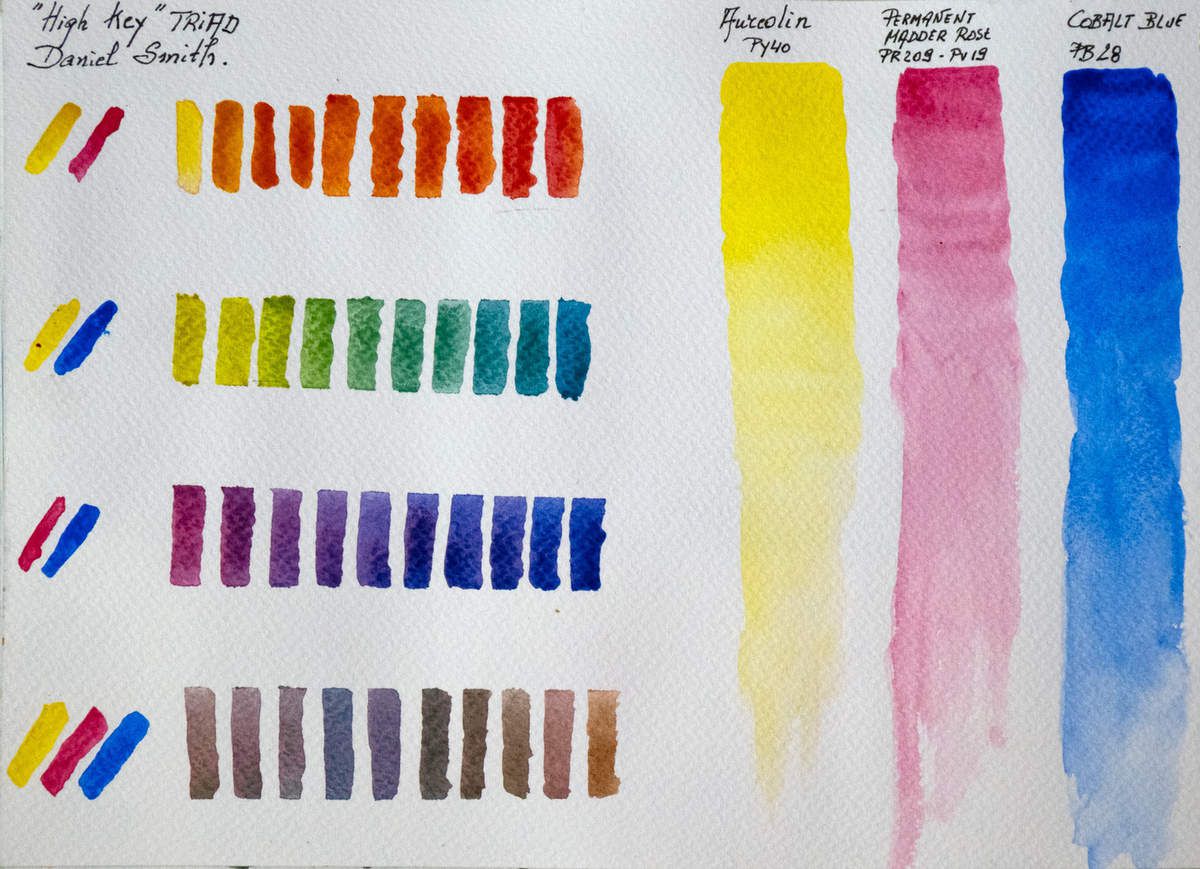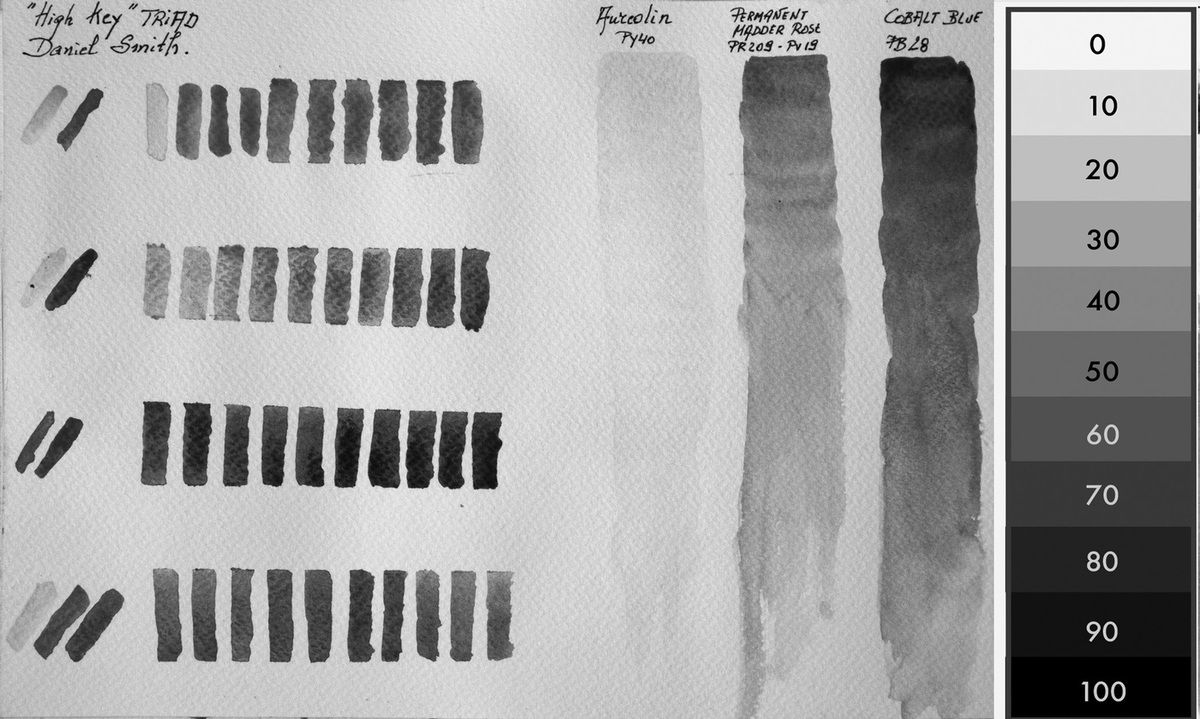 You can see that in the mix 3 colors we can barely 60% black. The mixture of blue and Garance's pink is a little darker, but note that the paper is already 10%, and so we get between 50 and 60% black.
As a result, it is very difficult to create strong contrasts ...
All this is clearly seen in the watercolor made from this triad.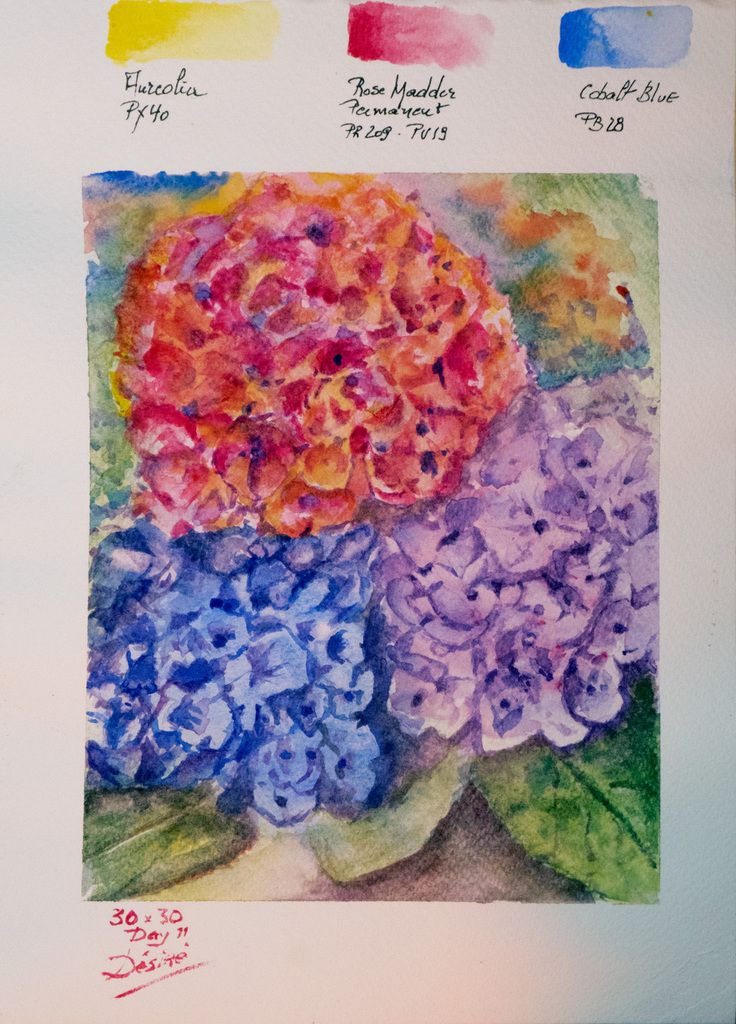 We can see the richness of the mixtures with these 3 colors, but even with an under-painting of the shadows with a mixture of blue and pink, one does not obtain strong contrasts. This results in a somewhat flat result.
It would be enough to add a blue Indanthrene, Prussian blue or Phtalo blue to obtain this result ... but here we leave the triad, too bad.
Tomorrow another High Key, but with possibilities to get more shadows. If you want to see my achievements day-to-day but not commented, visit my facebook page
https://www.facebook.com/dezire.herman or the page of my Facebook group All about watercolour, tests, brands, techniques (ask to join because it is a closed group) on which I give more explanations ...
See you next time and do not forget water and brushes are good friends.