Day 7 of the Challenge : Triad of Vibrant earth Colors
It's been a week since I painted watercolors in my notebook Fabriano Aquarello for the # 30x30DirectWatercolor2018 Challenge, using a new triad each day.
Today I make my first portrait "Morning Stretch" with a triad called Vibrant Earth ...
I replaced Siena's with colors of the same family, but more vibrant and the Indigo is bluer and marked than the Payne's Grey.
Having a lot of health concerns today, I did a quick study of a young woman at the sunrise of the day in front of her window ...
This triad is composed of:
Quinacridone Gold: Daniel Smith's PO49 (old formulation no longer available)
Madder Brown: PR206 from Sennelier
Indigo: PB60 + PBk6 by Daniel Smith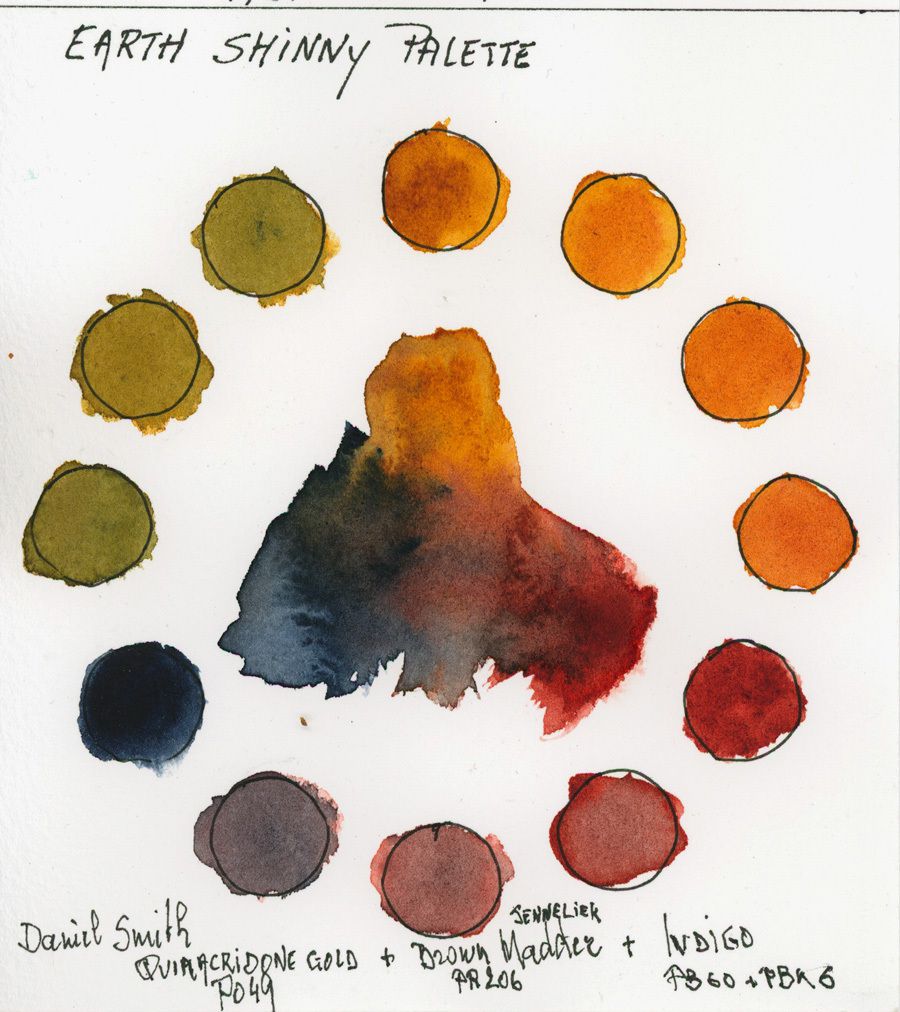 The big difference with the triad that I used yesterday, The Renaissance, is that all the colors of this triad are transparent, but harder to use in glazing because of they hues significantly less.
For this watercolor, I did not use Quinacridone Gold blends with Indigo, which produces beautiful shades of muted green.
My mixes were made from yellow to Indigo because the subject did not need greens. I did a sub-painting, so no drawing, with a mixture of Quinacridone Gold and Brown Madder.
Unfortunately, I forgot to take the picture ... I show you the completed sketch.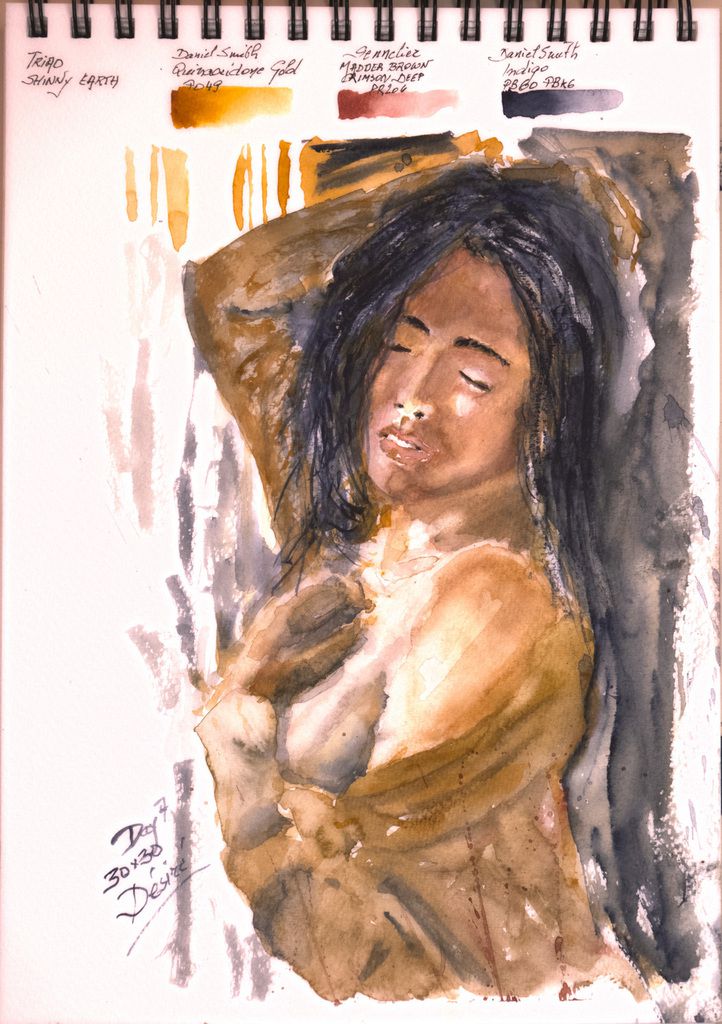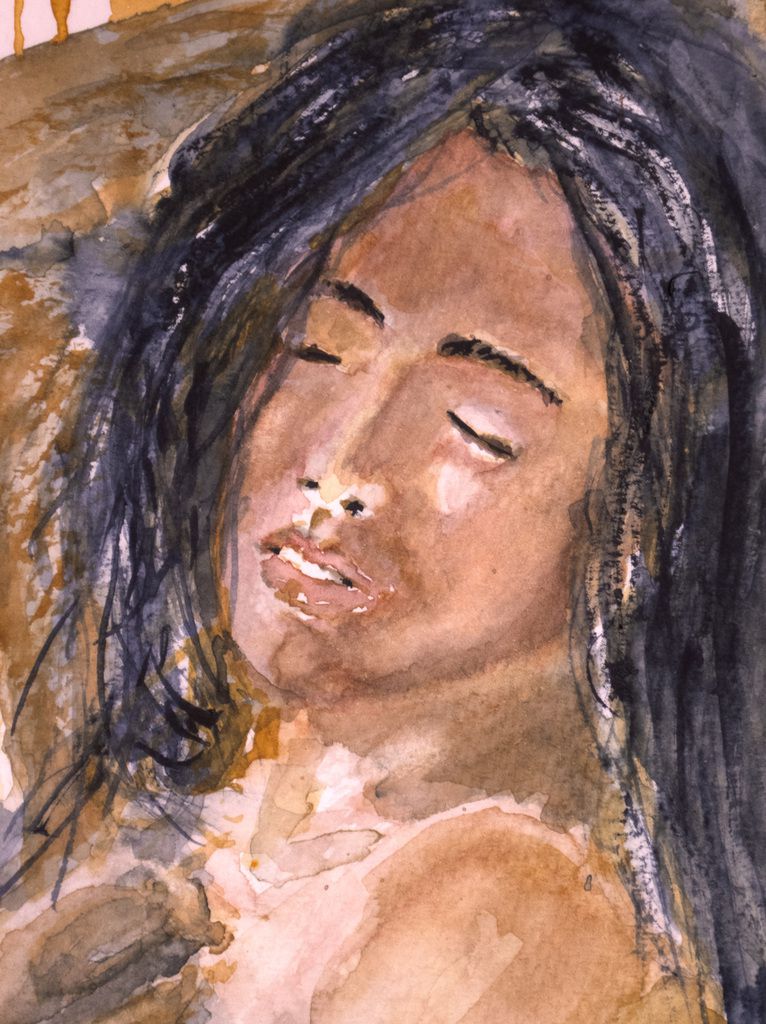 The mixture of the three colors results in very deep neutrals, subtle and transparent ... To remember for other achievements.
Here you can get yellows, reds, and blues by diluting well with water. The colors are much duller than the primary ones of reference, but this gives a beautiful atmosphere to the watercolor.
But as these colors are not granulating, it is more difficult to use them to obtain textures. On the other hand, as they are transparent, these colors let the light vibrate.
The only problem that I have noticed is that it makes it go slowly by posing glazes because if you rub with your brush or the lower layers will dissolve and mix.
Here is a preview of my work plan with the watercolor over.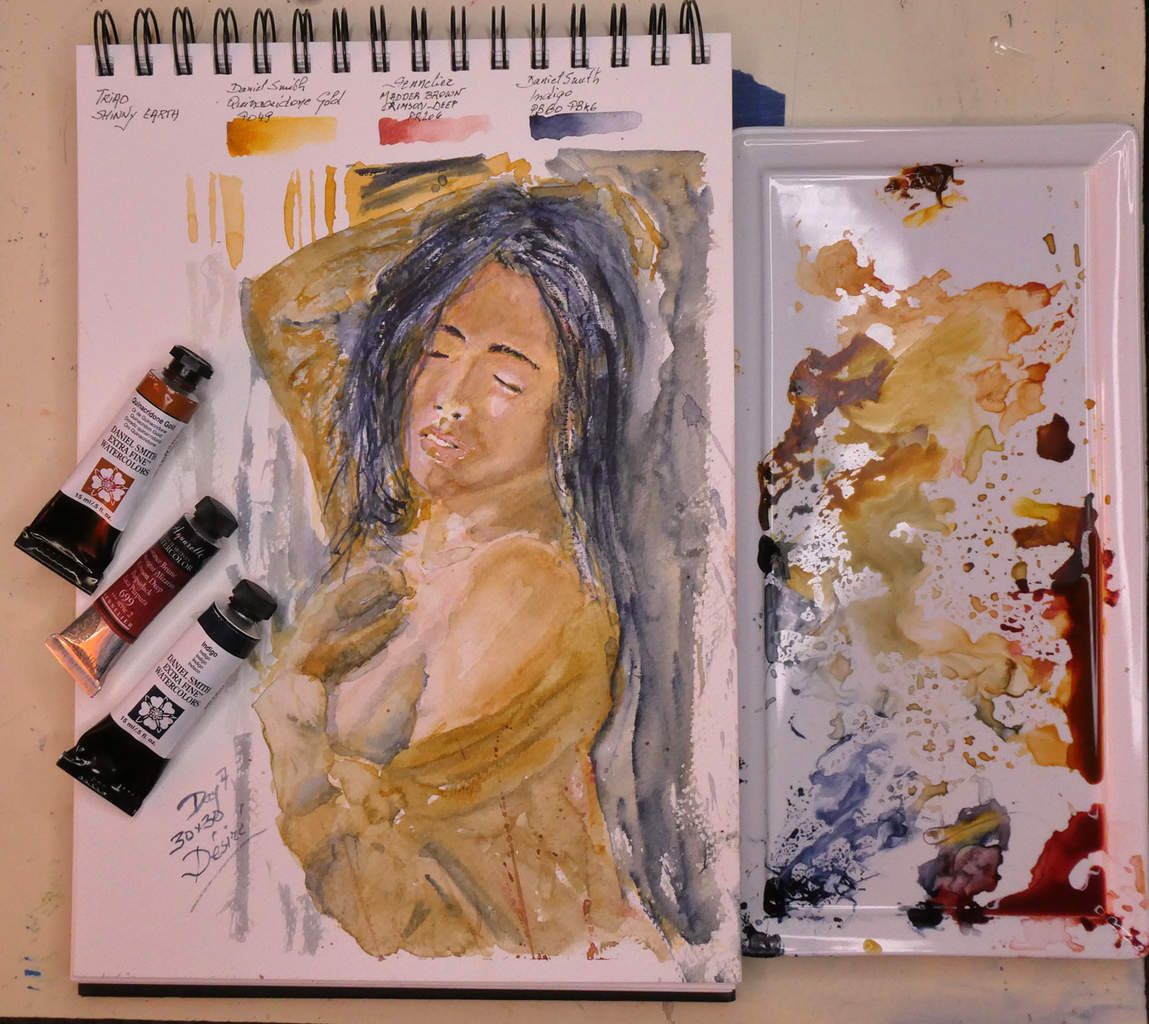 Tommorow I will get closer to the "normal" triads and I will use the opaque triad (word and feature that I does not like for watercolor), composed of Yellow Ocher, English Red and Blue Ceruleum, colors of Isaro. I'll see you soon and I appreciate the comments and remarks you send me