Experiments and Disillusions
To alternate my writing sessions and research on pigments, I took a little time to venture into different fields.
The first tests concern the use of first painting the shadows in two colors. I used for that, according to the great master of this technique, I name Catherine Rey, 2 demos she published in the french magazine "Plaisir de Peindre" (30H & N ° 70 of February 2018).
Catherine Rey uses a duo-chromatic painting of Ultramarine blue and Alizarin Crimson. As you know, I am very keen on lightfastness and given that Alizarin's Crimson is not very lightfast, I tried two other mixes.
I only show you here the watercolour paintings i finished in the duotone stadium . The lotuses received a first rose glaze. I will post these two finished paintings later.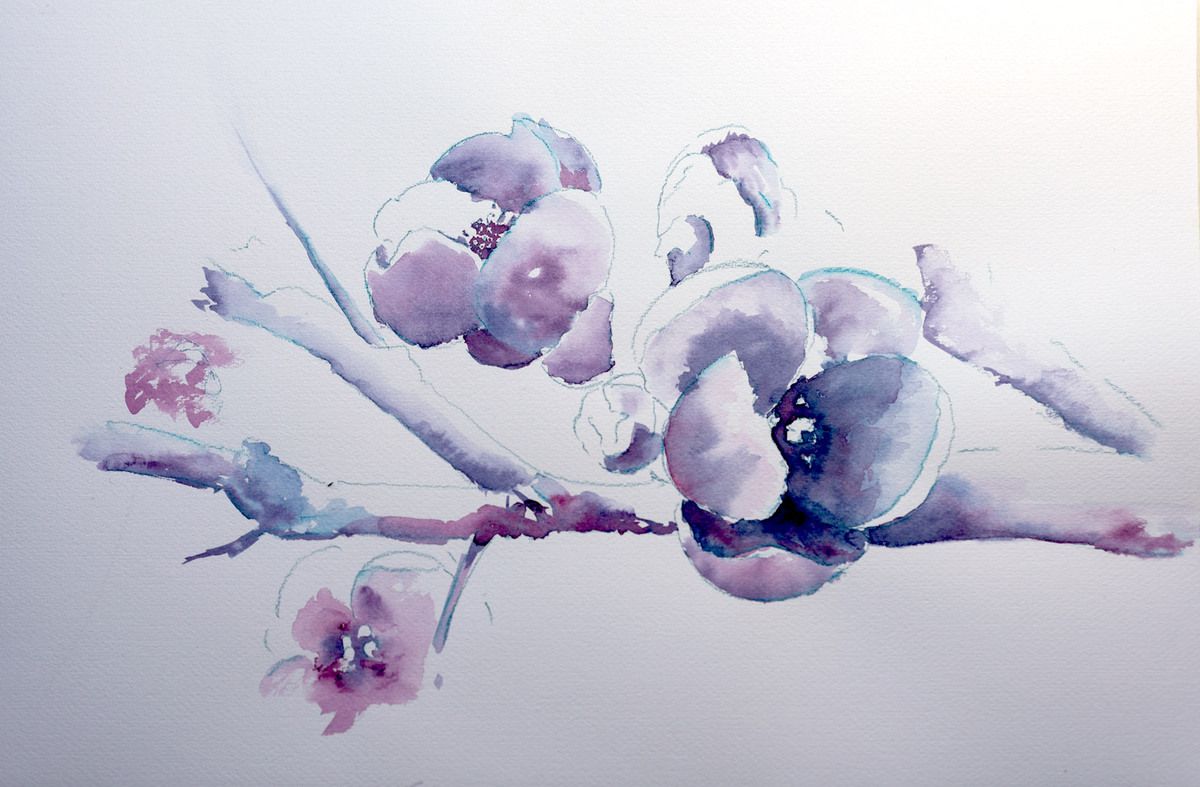 The quince flowers were painted with a mix of French Ultramarine Blue and Quinacridone Fuchsia (I used the Daniel Smith brand). The paper used is Fabriano Designo 5 fine grain.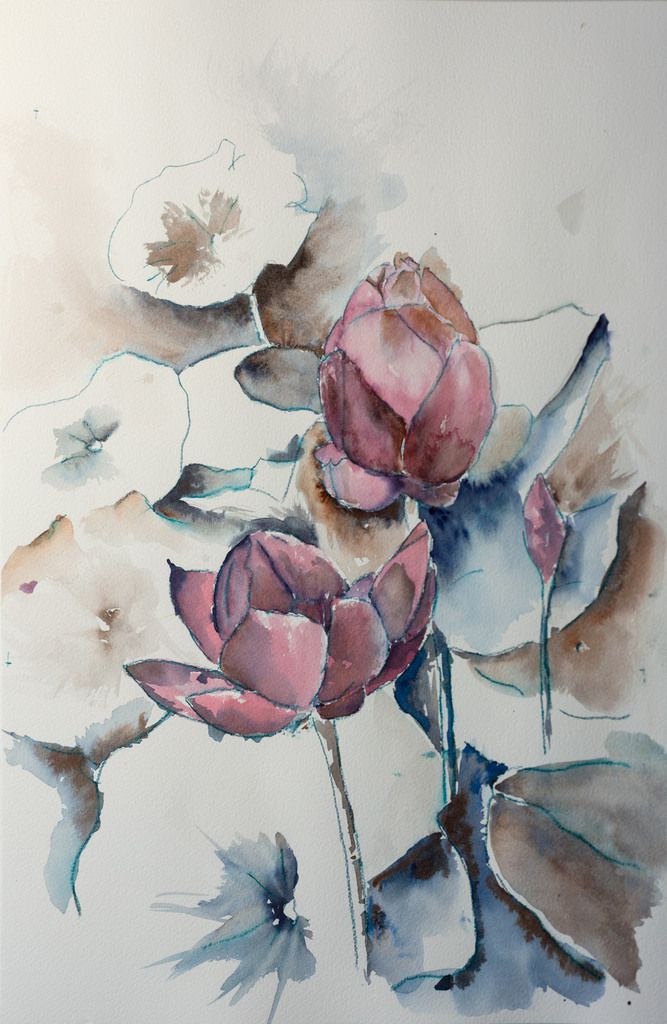 For lotus, I chose a mixture of two-color Indanthrone blue with Transparent Red Oxide, also from Daniel Smith. I started to put a Quinacridone Red glaze on the lotuses. The paper used is Fabriano Artistico Grain Fin Extra White.
But I had some problems ... As I had not wet my sheets completely, just laying clear water in some places and otherwise, laying in the colour and stretching and diluting the color with a brush loaded with clear water only. I was shocked by the behavior of the blocks after drying ...
The format of the 2 blocks is 35.5 x 51cm (14 "x 20"), glued on 4 sides. After drying the Artistico was more than 50% off on the sides and the Designo 5 had a takeoff on a corner. Lack of manufacture? Let me know if you have seen such journeys.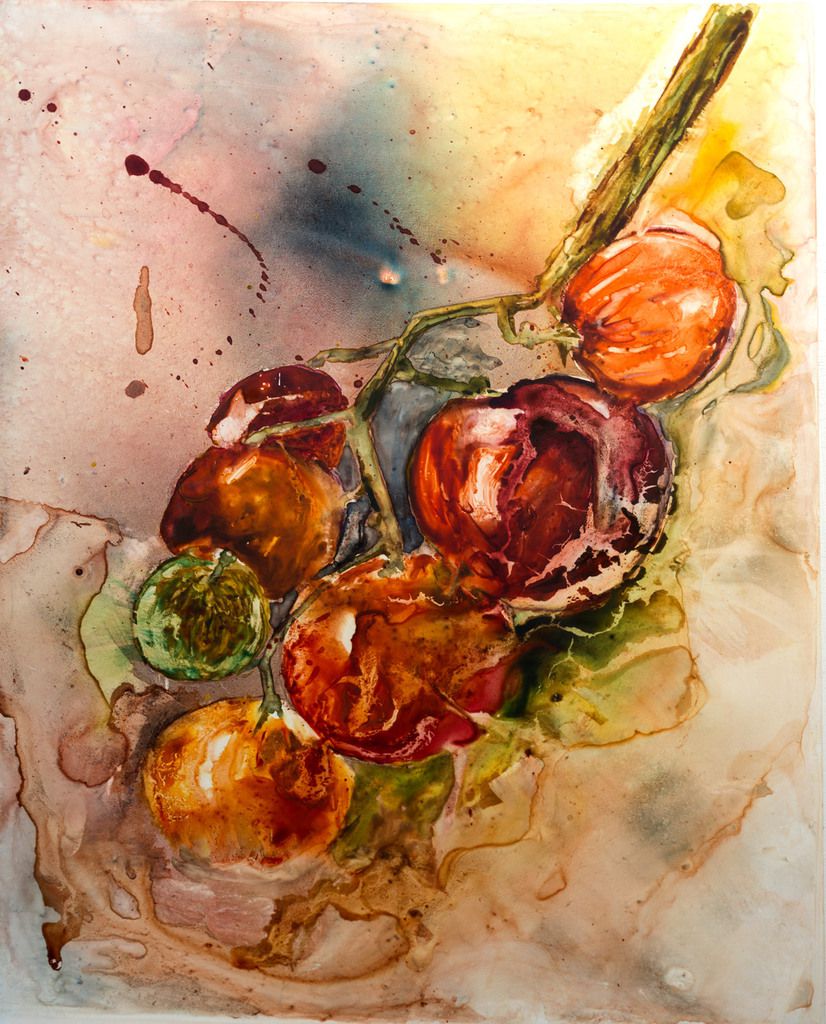 On the other hand, I tried watercolor on Lanavanguard or Yupo (Yupo is produced in Europe under license by Lana, a Hahnemühle associated paper mill ) paper. It's pretty destabilizing, but I wanted to show you my first steps. Your remarks are welcome.
Well now I'm going back to my reading and I'm finishing my conclusions on the yellow pigments, which I'll put online shortly.
​​​​​​​